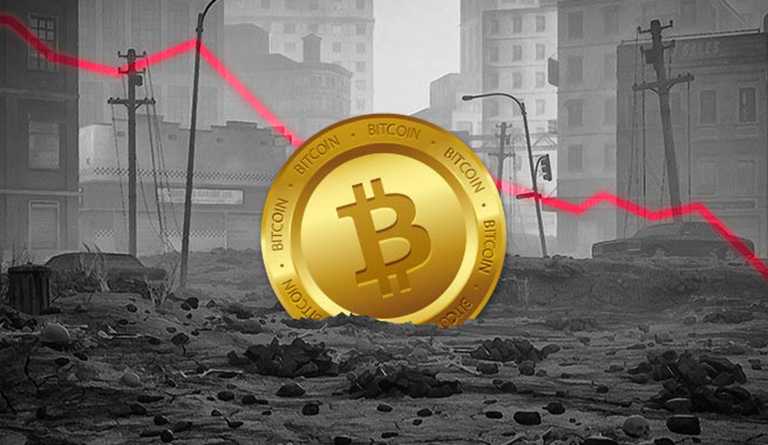 Usually, the Christmas brings lots of joyous moments and happiness around the world but cryptocurrency has brought bad news for the digital asset investors around the globe. After reaching a high point of $4,200, the Bitcoin has not shown any further progress and has not been consistent at all. The market has pulled out more than $15 billion from its total valuation in the last 24 hours.
Compared to the last Christmas where the Bitcoin was trading above $14,000 and the market was booming with demand from all over the world. So this year too a similar bear was expected during the Christmas day trading session, but the market shed around $26 billion. However, in less than 15 days the growing demand pushed the price back up, and the crypto market touched its apex valuation of $828 billion.
Bitcoin is currently trading at $3,812, which is around 80 percent less than its apex value. The condition of other major coins is even worse. Ethereum has plunged down by 90 percent from its peak value, and the second largest coin in the market Ripple is down by 91.5 percent.
Last year, when the crypto industry was basking in the glory of what was probably the biggest bull run in its history. At that time it seemed a lot of mainstream financial companies were also ready to join the bandwagon. Names like Fidelity Investments, Goldman Sachs, and Barclays Bank Plc. were all said to be affiliated with reports to open cryptocurrency divisions, and all such speculations had sent ripples around the financial industry.
However, after the market has plunged again this year-end Wall Street is quietly moving out of the crypto market as reported by Bloomberg. While the market has also been in the news of fraud and imminent regulatory crackdowns, but it seemed like Wall Street had started to warm up to the rise of crypto assets.
In the last ten days, Ripple has been one of the leading gainers as the coin reached from as low as $0.28 to the current value of $0.37 which is a 24 percent rally. This may be because of many market developments like the South Korean blockchain firm Coinone's tie-up with Ripple for remittance transfer to Thailand and the Philippines and also with Binance's addition of XRP as the exchange's base currency.
The split-sister of Bitcoin, Bitcoin Cash, is another token that bounced back from the abyss, gaining more than 55 percent.
If you want to know more about crypto information click – fastest bitcoin miner | how to farm bitcoins