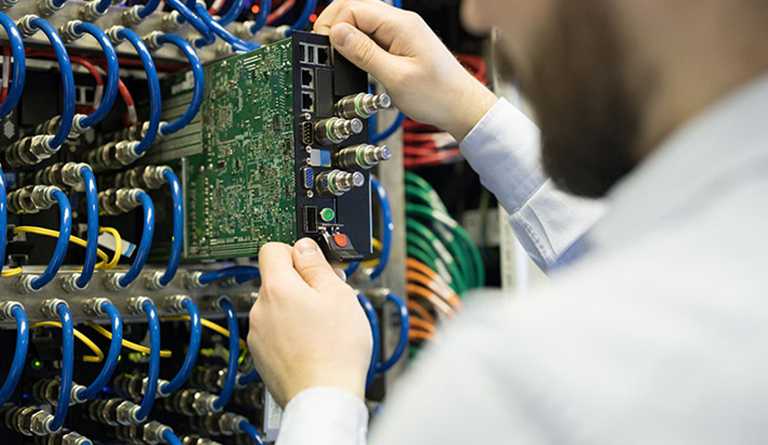 A group of brightest in America have taken initiative to create a cryptocurrency that's designed to do what Bitcoin has failed to do i.e. processing thousands of transactions a second.
Distributed Technologies Research (DTR) — a non-profit organization based in Switzerland is funding and developing the cryptocurrency called Unit-e whose official launch was also announced today in the press release. It also has backing from hedge fund Pantera Capital Management LP to develop decentralized technologies.
U.S. colleges including the Massachusetts Institute of Technology, Stanford University and the University of California, Berkeley professors have teamed up to create a digital currency that they hope speeds up Bitcoin without compromising on its core tenant of decentralization.
10,000 Transactions Per Second
An aim to process as many as 10,000 transactions per second, DTR plans to launch Unit-e in the second half of the year and. The current average transactions are between 3.3 and 7 per second for Bitcoin and 10 to 30 transactions for Ethereum. It will also be quicker than Visa, which processes around 1,700 transactions per second on an average.
Bloomberg reports, a lack of scalability is holding back cryptocurrency adoption by the mainstream public stated Joey Krug, a member of the DTR Foundation Council and Co-Chief Investment Officer at Pantera Capital.
To deal with the seemingly intractable problem of scalability and speed, the initiative becomes the latest in a series of moves within the cryptocurrency space. Lightning Network is one such notable attempt to solve this problem by removing the need for every transaction to be recorded on the blockchain and it effectively acts as a second layer by creating channels between nodes.
If you want to know more about crypto information click – bitcoin price prediction 2025 | ripple price prediction 2030