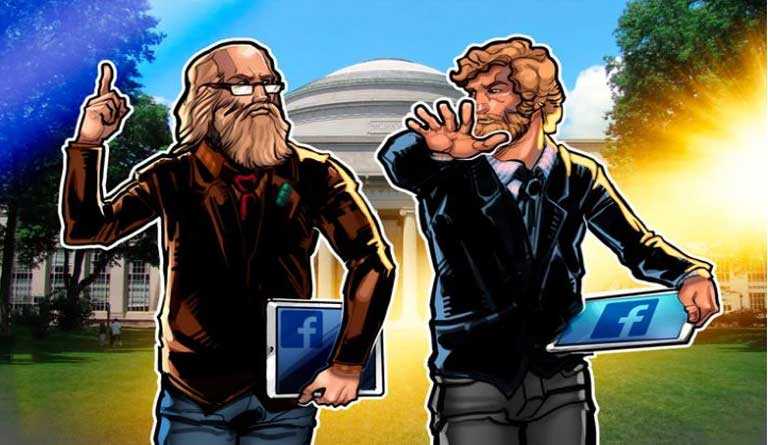 Christian Catalini, a Massachusetts Institute of Technology professor is officially on leave and is reportedly working on developing a Facebook coin i.e. a cryptocurrency as reported by news outlet CoinDesk on May 3.
CoinDesk has reported as per their access to two anonymous sources who are having a knowledge of the situation where Catalini is working in collaboration with Facebook. As per the reports, Catalini is an aid to be the foremost and prominent researcher in the token economics field. He also is said to have collaborated with professor Joshua Gans of the University of Toronto in co-authoring a report on initial coin offerings and the value of tokens reported Cointelegraph.
In 2014, the news outlet Cointelegraph had reported that, during the MIT Bitcoin project, Catalini was one of the leading people who had successfully distributed $100 worth of Bitcoin to all MIT undergraduate students after raising $500K.
Recently, many news sources had broken the news of Facebook, the social media giant, seeking $1 billion worth of investments for its cryptocurrency. Also, there were some reports who had suggested previously that the social media giant was looking for a creation of its own crypto token and has been exploring its options. But the news wasn't confirmed officially.
But by the end of the year 2018, it was confirmed that the report were meant to be true and Facebook is in a lookout of creating its own cryptocurrency for its WhatsApp users, reported Bloomberg. The New York Times had also reported about the highly secretive project of Facebook, that the social media king is looking to succeed in the conquests where Bitcoin has failed to reach.
Facebook hasn't made any more official statements about its project and it seems it wants to keep it that way, which means not responding to the questions about the project.
There have also been many previous rumors of other social media internet giants such as telegram and twitter of participating in the creation of their own cryptocurrency space.