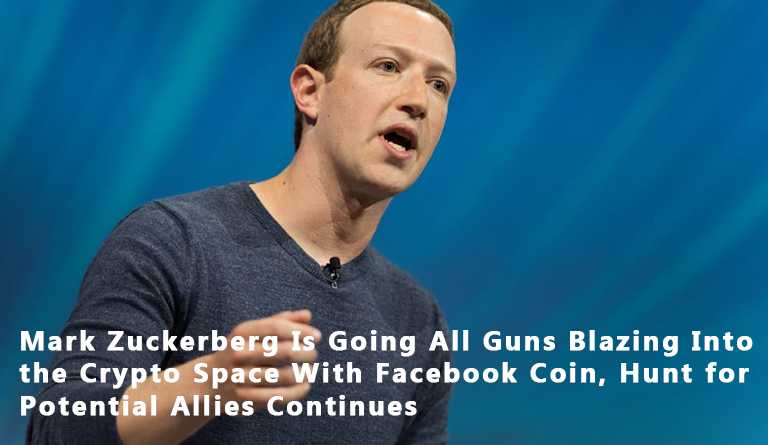 Recently, Facebook entered the crypto space with a bang and announcing partially that it looks upon its project to work more better than the current cryptocurrencies like the Bitcoin. Some of the reports also updated recently that Facebook has struck deals with several financial companies such as MasterCard and Visa and is looking for a full-fledged launch of its cryptocurrency.
Today many news reports are splashing news all over the internet about the highly anticipated Facebook crypto space over the past few months. Many had also speculated the rumors of Facebook planning to build a payment system which will have its own cryptocurrency inclusion even before the actual news came out.
Facebook has codenamed its recent project as Project Libra and it is mostly a secret initiative by the social media giant. The Wall Street Journal has reported earlier this week that Facebook has been keeping this project a secret and has been working on it from more than a year now. There have also been reports of the company recruiting many financial firms and online merchants as their potential allies to expedite the project's process.
Along with the talks with the two of the biggest global payments chunks i.e. Master Card and visa, it has also been reported lately that Facebook has also roped in Firs Data which is a payment processing app for its project.
Facebook is also said to be in talks with various e-commerce firms and apps as their potential partners, which means they are also planning to look forward if they find success in this initiative then they will be accepting Facebook coin at their respective stores while also giving them an alliance of funding projects in the future.
Facebook is said to be pegging its cryptocurrency into its dollar reserves so as to dodge the volatility of the current markets status of cryptocurrency, where they face heavy losses if ever the market faces loss. Facebook hence has dollar reserves for balancing the volatility of the market.