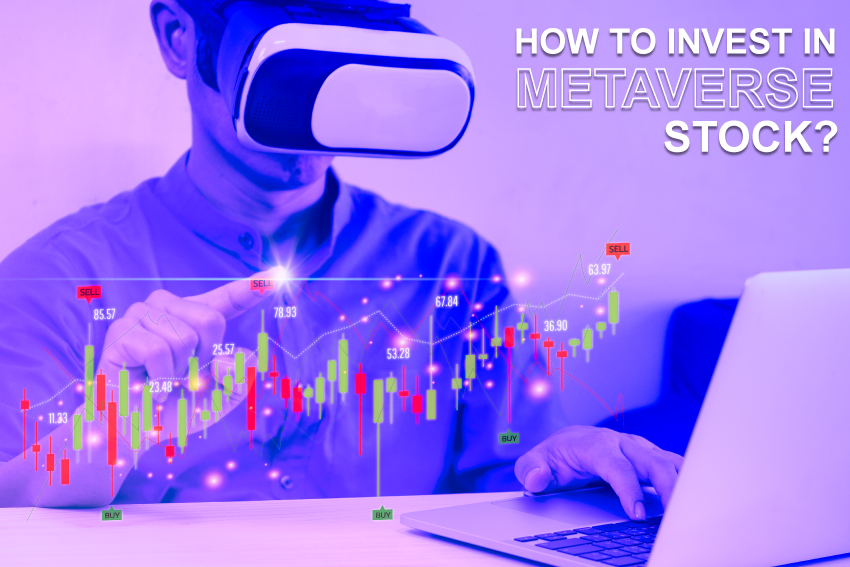 Metaverse is the most popular phrase in the tech world for an interactive virtual ecosystem in which participants communicate with one another via AI avatars.
It can become a bit daunting to invest in metaverse stocks and find out the top metaverse stocks to buy right now as they are a major financial focus these days.
On Metaverse, there are a variety of stocks accessible from reputable Metaverse companies that will profit in 2022. In the digital ecosystem, investors are creating a large demand for Metaverse tech equities.
But what the Activision Blizzard acquisition by Microsoft mean for the metaverse is a must point to contemplate upon.
In reality, it is the most costly video game purchase ever made. Microsoft claimed that the acquisition "would provide building blocks for the metaverse" in addition to intellectual property and talent.
Activision lacks the required technologies to be categorised as a metaverse firm. Microsoft might be framing their agreement as having to do with the metaverse in order to avoid regulatory control.
Where can I buy Metaverse Stocks?
The collection of buyers and sellers of stocks, also known as shares, which reflect ownership claims on companies, is known as stock market or share market.
But in the crypto world, companies such as Autodesk (ADSK) and Unity Technologies (U) are involved in metaverse development. Autodesk and Unity software are often used to create digital models. You could buy these tech stocks on the New York Stock Exchange (NYSE) and the Nasdaq Exchange (NASDAQ).
A brokerage account is required to purchase stocks and ETFs. The finest brokerages are incredibly user-friendly, allowing for account opening with no down payment and zero-fee trading.
7 Top Metaverse Stocks to Buy in 2022
Investors can purchase cryptocurrencies on crypto exchanges by exchanging one cryptocurrency for another and then exchange their cryptocurrency for cash. They perform similar duties to stock brokerages but for cryptocurrency.
The soundness of cryptocurrency exchanges' finances has recently been under scrutiny due to recent developments in the crypto market. Investors who have digital assets in cryptocurrencies on exchanges should be aware that the metaverse companies could cease trade at any time, preventing investors from moving their holdings. Neither trade associations nor governmental bodies insure the assets maintained on exchanges.
Among them, 7 Top Metaverse Stocks to buy in 2022 are noted below:
1. NVIDIA
NVIDIA is a top Metaverse stock because it created its own multiverse for engineers by bringing billions of blender users into Omniverse.
This Metaverse firm is hell-bent on making hundreds of billions of dollars through GPU hardware/software sales. Omniverse is well-known for its ability to incorporate physics into a three-dimensional collaborative virtual environment.
2. UNITY SOFTWARE
Unity Software is a Metaverse technology stock that provides interactive and genuine 3D content. This Metaverse firm uses augmented reality and enhanced reality to deliver a real-time 3D application development environment.
It has unveiled the Mixed and Augmented Reality Studio (MARS), which allows developers to quickly and easily create intelligent AR content.
3. CROWDSTRIKE
HOLDINGS For its cloud-based security software, it is a well-known Metaverse stock. It is appropriate for Metaverse's data security implementation in order for this Metaverse Company to manage the digital world. It provides endpoint security to defend a company from cyber-attacks.
4. Microsoft Corporation
Microsoft Corporation is a well-known Metaverse technology stock because it was the first tech giant to consider building Metaverses in order to profit from cutting-edge technologies.
This Metaverse Corporation offers a variety of mixed reality, professional services, and gaming tools and platforms that are suitable and safe for usage in Metaverse.
5. META
Meta is a firm that creates virtual worlds and allows employees to communicate with each other using digital avatars.
Although the Metaverse project is still in its early stages, it has quickly become one of the most popular Metaverse stocks to buy in 2022. It continues to test Metaverse technologies in other sectors, including augmented reality and virtual reality.
6. ROBLOX Corporation
Co-founders David Baszucki and Erik Cassel developed the beta version of Roblox in 2004 under the moniker DynaBlocks. That year, Baszucki began testing the initial demos and the business changed its name to Roblox in 2005, and on September 1, 2006, it made its public debut.
Roblox Corp. is also one of the best metaverse stocks to buy in 2022 because it focuses on altering people's digital experiences. With its presence in various games, this platform is thriving in the world of young children.
These games allow users to communicate with one another in virtual worlds, allowing them to socialize in the Metaverse. This Virtual world company is gaining popularity as a result of its beautiful and engaging series of events that engages the target audience.
7. Cloudfare
Cloudflare is a content delivery network (CDN) that prioritizes speed. The business claims that its network can provide content to 95 per cent of the world's population in 50 milliseconds or less. As the metaverse grows, that scalability will be useful.
However, as previously stated, the metaverse has other requirements, which Cloudflare may help with. For instance, the firm already provides cybersecurity services, preventing 76 billion monthly threats. It just released a data-storage device that could effectively fix the metaverse's massive data-storage requirements.
What about other crypto currencies in the metaverse?
The metaverse trend has a long way to go, and that could take many different directions. One concern is whether the metaverse will be constructed primarily by corporations or by decentralized technologies like blockchains and cryptocurrencies.
As a result, we've previously taken a look at giant corporations. However, given the uncertainty of the future, it's worthwhile to keep at least a handful of coins on your radar. Theta is comparable to Cloudflare in that it is a content delivery network.
However, because it is considerably closer to the consumer, it might theoretically provide metaverse content faster. The idea began as a way to webcast virtual reality video games and quickly caught Alphabet's interest. Arweave is another cryptocurrency to keep an eye on.
This group is creating the "permaweb," with the goal of "preserving knowledge from our history, present, and future through immutable information storage."
Another virtual currency project with significant data-storage requirements, Solana has collaborated with Arweave, indicating assurance in its capabilities.
Arweave, of course, isn't the only decentralized initiative considering data storage. However, its investment pool payouts encourage long-term data storage, which is a distinct differentiation in this space. In many other circumstances, customers pay miners a one-time fee to store their data for a short time.
Arweave, on the other hand, incentivizes miners to keep data indefinitely by paying them over a period from an endowment fund that users contribute to. This long-term investment is worth every penny and you won't despise yourself once you invest in metaverse.
The debate over centralization vs. decentralization emphasizes how early in the virtual world trend we are. When exploring new methods to invest, it's critical for buyers to stay interested and curious. Over time, new breakthroughs will disclose more prospects.
Let's break down the phrases and look at each component separately to better comprehend the meaning of metaverse. Meta means "to go beyond," while Verse is short for "universe." As a result, a metaverse is a cosmos that exists outside of the real world.
As a result, when you join a metaverse, you leave the actual world behind and enter a three-dimensional environment through carefully curated avatars. Buildings, inhabitants, social activities, and other aspects of this metaverse or virtual environment will be realistically rendered.
Assume you wish to meet a friend in Paris who is thousands of kilometres distant. Your sole option is to use Zoom, Skype, WhatsApp, or Google Duos to make a video call.
While this is possible, it isn't the same as meeting and holding your friend. I know what you're thinking: a metaverse is just like a video game.
While a metaverse may appear to be a game at the moment, metaverse technology is progressing at such a rapid rate that you will soon be unable to distinguish between a real human and his replica. Your icon will wink if you wink. If you're sad, your avatar will reflect your feelings.
So, in essence, your avatar will be a carbon copy of your physical person. While metaverse may appear to be a futuristic concept, did you realize that the term was first coined in 1992? Yes, the phrase "metaverse" was coined by novelist Neil Stevenson in his work Avalanche over three decades ago.
Similarly, Unity Software is among the top best platforms for developing and delivering interactive, real-time 3D content throughout the globe. it support artists both globally and across industries.
It is true that Unity Software is free to use. You won't have to pay anything to create and construct your games utilising the Unity Software Editor. You are free to begin as many applications as you choose.
Another one of the leading Metaverse ETFs in the online world, Roundhill Ball, focuses on creating immersive virtual reality experiences. With the performance tracker, it aims to provide exposure to the Metaverse.
Follow 3 Easy Steps to Start Investing in Metaverse Stocks
The metaverse platforms are basically online tools that support developers in building new virtual worlds using virtual and augmented reality, and a variety of other technologies. Metaverse platforms can be viewed as the links that connect the real and virtual worlds.
Purchasing crypto currency is one of the easiest ways to invest in the metaverse. All you need is a digital wallet to house crypto tokens and the ability to participate in a coin exchange.
Let us study carefully how easily you can invest in metaverse stocks step by step:
Step 1: Make a cryptocurrency wallet
Step 2: Create an account on your preferred platform
Step 3: Choose the NFT you'd like to buy and pay for it
Step 1: Make a cryptocurrency wallet
Every purchase, like tangible goods, necessitates a wallet full of cash. To invest in metaverse, you must first build a crypto currency wallet and load it with cryptocurrency. WazirX, CoinDCX, and CoinSwitch Kuber are by far the most acceptable options in India for purchasing metaverse tokens.
MetaMask is the most prominent crypto wallet in the world for NFT purchases. Binance and Coinbase are other viable possibilities. Because most NFTs are based on Ethereum, it is best to buy the ether coin with your local currency. Complete know your customer steps to verify your identity and validate your wallet.
Step 2: Create an account on your preferred platform
The easiest way to get metaverse tokens is to buy them directly from cryptocurrency exchanges like WazirX or CoinDCX.
MANA, the Decentraland metaverse's native currency; SAND, the Sandbox metaverse's currency; and AXS, the Axie Infinity metaverse's native currency, are one of the most searched metaverse tokens.
Purchase in-game NFTs/virtual land: To make purchases in a game, you must first set up an account and link your crypto wallet to it.
Register in Decentraland to purchase and sell virtual real estate, Axie Infinity to buy and sell characters and land plots, and Sandbox to buy and sell artistic masterpieces, for example. If you want to access all of the NFTs in one place for convenience, you can register an account with OpenSea.
Step 3: Choose the NFT you'd like to buy and pay for it
If you look at any of the platforms listed above, you'll find that NFTs don't have a set selling price. To obtain control of the NFT, one must place an offer and outbid all other bidders. The payment for the NFT is then handled promptly through the bitcoin wallet you generated and filled with cryptocurrency.
You should keep in mind that there are benefits and drawbacks to purchasing from the main marketplace like Decentraland, Axie Infinity, and Sandbox as well as a secondary marketplace. On the secondary market, an NFT will invariably have a greater resale value.
In the primary market, however, determining its genuine value is more difficult. It's because you can look at the price of one NFT to the price of others on a secondary marketplace that aggregates all NFTs into one spot.
Conclusion
Hence, individuals can access virtual 3D worlds online where they can engage while wearing a VR headset, similar to how we can visit different websites. These virtual 3D worlds are called the metaverse and each individual is connected to them as an avatar.
The metaverse is made up of each of these virtual environments. In each universe, users can purchase digital assets using fiat money or digital currency.
In fact, non-fungible tokens are the last and conceivably most adaptable way to invest in metaverse. It is theoretically difficult to produce 3D products and post them for sale on metaverse marketplaces.
As Web3 technology enabled by blockchain technology begins to be incorporated into the metaverse concept, the future metaverse will resemble our real world in many ways and may even displace some real-world activities.