Cryptocurrency is making it to the headlines of newspapers, news websites every day. It has jolted the world of business and finance and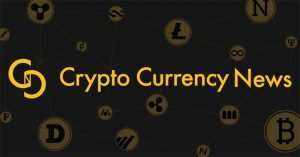 even the aftershocks it bears are quite rich in magnitude. How did it get here is a question which has many answers, but how the picture of future will be affected by the renowned term Bitcoin is yet to be answered.
Bitcoin may be nerve wrecking, a reality too hard to digest, but it sure is exciting and keeping the whole world hyped up as it throws small tantrums every now and then. Cryptocurrency news today various organization in the finance and tech world are playing the role of keen witnesses in this entire bitcoin story, they are waiting for the best moment when the huge snowball of bitcoin engulfs them as well. The agencies are taking a more calculated approach towards it, so here are some facts on how the giants of this industry are taking Bitcoin and how their choices will reshape the future;
Banking
Banks will be not deliberately missing out on this severe transformation, which is a whole shift of paradigm. The technology we are discussing has a financial inclination, but it has a disruptive side to it as well, and keeping these realities makes it more difficult for banking sector to ignore the shift that has been taking place so close to them. Banking on the other side has always been reluctant and less amenable to the changes that take place around. This industry takes more calculated steps towards any probable change and simultaneously keeps a backlash path clean. Banking sector despite of being all rigid will have to accept and evolve bitcoin and cryptocurrency, as the society will soon be craving for this change.
International Monetary Fund
International Monetary Fund more commonly known as IMF is quite accepting of bitcoin. This organization sees the window of opportunities these digital coins contain and they want to gain benefit from this major transformation as it arrived. IMF is the one organization which is vocal about its stance of bitcoin and the cryptocurrency.
World Bank
This name does not need an introduction, and it is adopting the same strategy as the banking sector; it is playing the witness and waiting for the optimal time to become a part of this revolution. The wait and watch strategy which the world bank has chosen is for its own good. WorldBank is risking nothing and silently discovering the advantages this technology can bring.