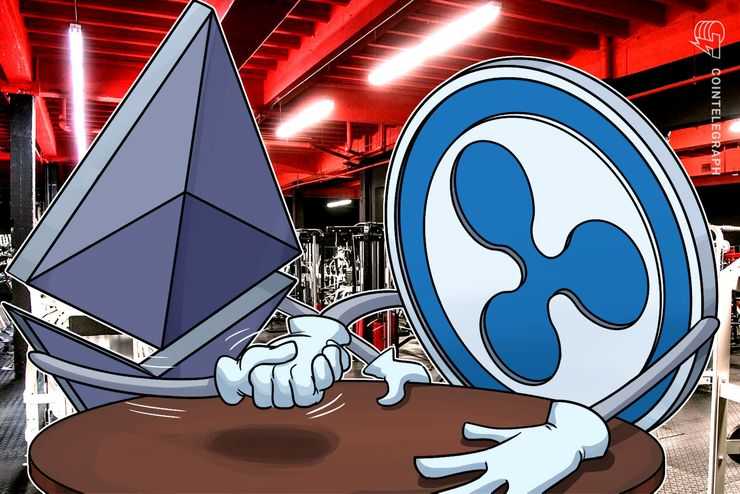 After seeing a large sum of gains by nearly all the cryptocurrencies, crypto markets are seeing continued growth in the market. After this recent climb in the market, investors and cryptocurrency analysts believe that Bitcoin has established itself as a long term investment option.
The analysts are predicting that the increase in the transaction volumes indicates the market rise in the positive direction in the coming days, even though many still are waiting for the establishment of the cryptocurrency for the long term.
An increase in the trading volume can be judged where the market is going to lead in the near future.
On Tuesday, the aggregate trade volume was roughly $30 billion from the top 10 cryptocurrencies, which is 88 per cent of all trading volume. Bitcoin (BTC) and tether (USDT) each accounting for some rough figure of 27 per cent of the 24-hour total, recorded 24-hour trade volumes which were above $9 billion.
This market surge in trading volumes can be predicted as a renewed investor interest in the market since in the last seven days the broader cryptocurrency market has increased by some 12 per cent.
The bull market in 2017 was where it had seen the surging of trading volume, compared to which now the trading volume is just a fraction. The highest trading volumes were recorded back in Jan 2018 which had an amount $68 billion cryptocurrency, which is a double of the current total.
Recorded $29.8 billion at press time yesterday, trading volumes are seeing to establish a stronger start this week too. Almost $96.9 billion in total has been traded since the beginning of the week. Right now it is already 68 per cent of the volume was recorded in the prior week, which was nearly nine-month high at the time.