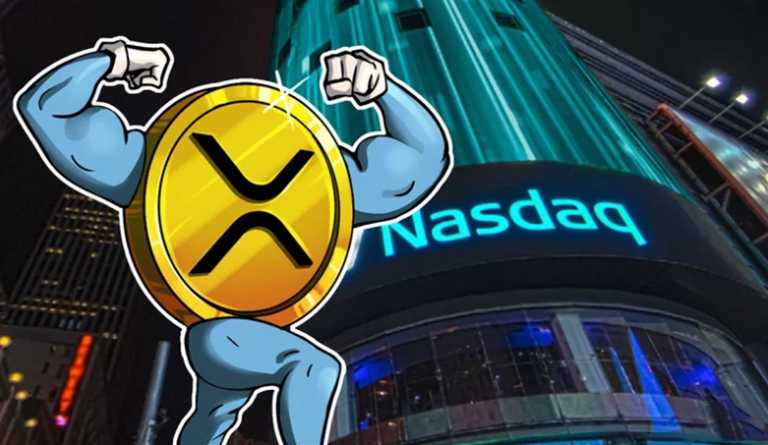 Nasdaq the stock exchange operator is reportedly adding another index for a cryptocurrency and it is for none other than the third largest cryptocurrency XRP.
The news outlet CoinDesk reported on Monday that, the company had announced this big move of offering real-time index information from May 1 to XRP through Brave New coin firm, which is its New Zealand-based partner and excels in blockchain data and research.
This means that that reference rate for XRP price quoted in U.S. dollars will be specifically shown by the XRP Liquid Index(XRPLX) which will be spot on the reference of it's market liquid ends.
In a separate statement, the Brave New coin added that that the data sourced by the XRPLX is from the most liquid exchanges and that too by volume and order-book depth.
Right now the Bitstamp, bitfinex, Kraken and the Poloniex constitute the current exchanges for XRPLX and Coinbase shall be added during the next review.
The consolidated data feed will be available of the new stream on Nasdaq Global Index Data ServiceSM (GIDS) which will refresh every 5 minutes and will show data period starting from 2014, stated Nasdaq.
The firm also said that an independently audited index calculation methodology is used against the principles of the International Organisation of Securities Commissions (IOSCO).
The Brave New coin and Nasdaq had partnered earlier this year after Nasdaq added global data service for BTC(bitcoin) and ETH(ether).
Using the CoinMarketCap data, Nasdaq had also offered two benchmark indices last month, by considering top 200 cryptocurrencies under market capitalization, one with bitcoin and other without bitcoin.