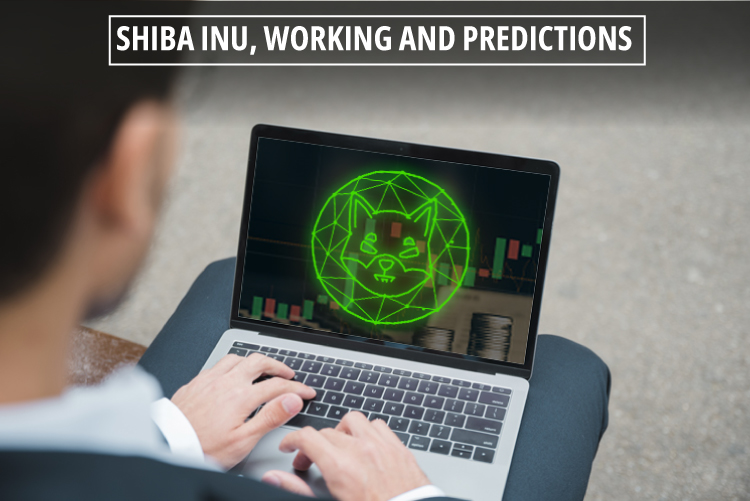 Cryptocurrency
In 2022, cryptocurrency is a widely known term and is an exciting and intriguing thing for investors. However, for those of us who are still unaware of cryptocurrency and are thinking about what cryptocurrency is, let me explain.
Cryptocurrency is a digital currency system, which does not involve currency in the form of tangible notes or coins. The cryptocurrency is in the form of digital entries on an online database that keeps the record of your digital transactions. The fact that makes cryptocurrency different from our traditional money system is that crypto does not need any verification through banks.
It is a person-to-person exchange system in which currency, in the form of crypto, can be exchanged between any two individuals without the involvement of any third party. In crypto, you do not own anything tangible. The currency is in the form of online coins generated by computers by solving complex mathematical problems.
Shiba Inu
Cryptocurrency is an umbrella term that refers to thousands of several types of currencies. An emerging example of cryptocurrency is Shiba Inu. It is an alternative to dogecoin, a popular meme coin. Now, one may ask what is a meme coin?
The answer to this is any coin inspired by any internet meme or hilarious joke is called a meme coin. Shiba Inu is famous among many of these meme coins. Shiba Inu is one such cryptocurrency coins whose popularity has increased in 2021.
The value of this coin has multiplied many times in the last year. Due to this, Shiba Inu is one of the most interesting and popular coins in the world of cryptocurrency.
Fluctuation in Price
Shiba Inu may seem a popular and reliable coin to invest in if one looks at the facts and trends of 2021. But the current scenario is quite different where the value of Shiba Inu coin is decreasing.
As to why this decrease in the value of Shiba Inu is happening, one needs to understand that the basis of Shiba Inu is purely entertainment-based. The inspiration for this coin is a meme, and there is no underlying value.
Shiba Inu was created in August 2020 by an anonymous group. It started to gain popularity in April 2021, reaching heights of fame in October when its value increased from $0.000007 to $0.0008 in only 25 days.
Price Prediction
Currently, Shiba Inu sits at approximately $22.7 billion, making it one place below the top 10 cryptos globally. Being a meme coin means that it is difficult to predict the accurate price for Shiba Inu.
Because the value and growth of Shiba Inu are related to the quantity of hype that the project can generate. Shiba Inu generated immense hype in 2021, but these days a decline in the value of Shiba Inu price is observed. This generates the question that whether Shiba Inu could return to its value in 2022? The answer to this is quite uncertain as it is based only on estimations.
Shiba Inu Sale
However, according to a famous and reliable source of cryptocurrency predictions, the website CryptoPredictions expects that Shiba Inu will come back and reach its previous worth. The website gives a price prediction of $0.000084 in the first quarter of 2022 and continues to grow to $0.000088 by the third quarter of 2022.
The website also predicts that the coin has high potential and can also lose another zero by 2023, and can reach the value of $0.0001. This whole prediction shows that Shiba Inu has immense potential to grow. If these predictions are correct, it can show 163% growth in the next 12 months.
After the basic information regarding cryptocurrency, Shiba Inu coin price prediction, the most important question comes in. And that is 'How can I buy crypto? The first thing you need to do is choose a broker or crypto exchange.
Cryptocurrency Exchange: A cryptocurrency exchange is a platform that allows the trading of cryptocurrency. These platforms are more attractive as they have low fees, and provide user-friendly purchase options. However, they have complex interfaces that may overwhelm the new investors.
Cryptocurrency Broker: Cryptocurrency broker removes all the complexities and makes selling and purchasing simple and easy.
After deciding the broker or exchange, the next thing you need is to create and verify your account. The verification step is essential as it reduces the risks of fraud and swindles. Before buying crypto, you need to have funds in your account.
You can transfer money to your crypto account by linking your bank or depositing funds through a debit or credit card. Once you have funds in your account, you are all set to place an order for your desired cryptocurrency. For purchasing Shiba Inu write SHIBA INU in the search bar, select your amount, and place an order.
The details of your purchase are shown before confirming the order. So, make sure that everything is according to your desire and confirm the order. Congratulations, you have your Shiba Inu coins!