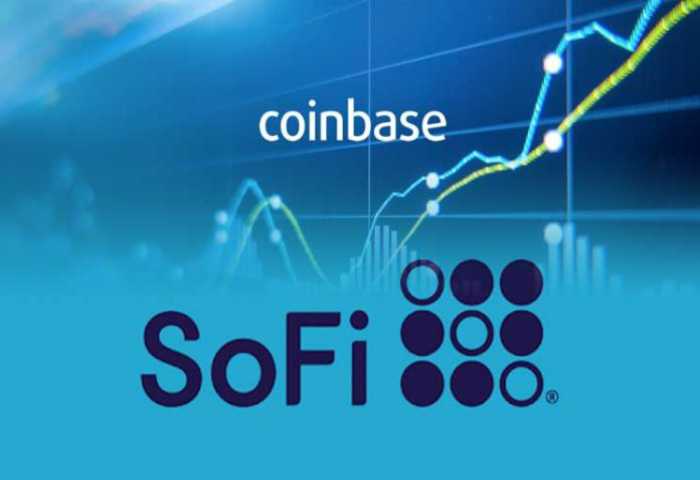 Best known as a leading lending services online Fintech startup B is now trying to roll out support for crypto trading by partnering with the cryptocurrency exchange Coinbase, reported by CNBC on Feb 26.
The San Francisco based lending service company SoFi is purportedly launch its own crypto service by the year 2019. The CEO of SoFi Anthony Noto states that is that the idea behind this launch is that they want the audiences to view the current cryptocurrency rates and then subsequently buy them. Anthony Noto has also worked as a chief operating officer for Twitter formerly and he was also managing director of Goldman Sachs.
The aegis of SoFi Invest is where the cryptocurrencies will be sold, bought and its prices will be monitored. It's a new product in the investment market that earlier this month went live. Noto noted that the digital assets volatility can be considered as an advantage by some who are looking for an opportunity and would most likely enhance the cryptocurrency market. While it has not been disclosed that what type of cryptocurrencies will be listed.
Back in 2011, SoFi had been launched as an initiative for financing student loan, is now being made available for crypto services and will also introduce for a user deposits an Annual Percentage Yield. A filing has been made by the SoFi for long term purposes- a credit card, exchange-traded-funds and an initial public offering (IPO).
The Cointelegraph has reported yesterday that Coinbase Pro, the professional trading platform of Coinbase has launched Ripple's XRP token support for trading in competition with the trading pairs such as the USD, the Euro and the BTC.
A popular trading stock app called Robinhood that was launched in Feb 2018 had sealed a BitLicense so that it could operate from local regulators in New York in January last month.