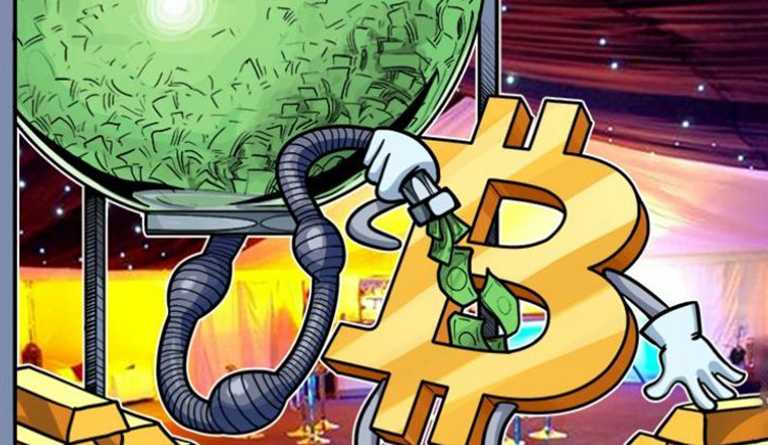 Bitcoin's (BTC) price has again gone above $4,000 again, according to the data by CoinMarketCap. At press time on Dec 23 Sunday, the Bitcoin was up nearly four percent and trading at $4,050. Currently comparing the current price with last week's recorded high of almost $4,200 it is still low, but the cryptocurrency has shown significant trading up from $3,294.
Ripple (XRP) has gained over five percent on the day. The second largest cryptocurrency by market capitalization is trading at $0.374 as of press time. Ethereum (ETH) is also seeing a 15 percent value increase over the last 24 hours and still remains the third largest cryptocurrency by market cap.
A lot of major players in the industry have started a new race after the cryptocurrency market's sudden upswing has caught their attention. Some remarking that the competition has not even begun and the current market is just the tip of the iceberg, but some of the market speculators believe that the price of Bitcoin is going to shatter all expectations and spike upwards soon.
The involvement of the United States government is speculated to be the main reasons for the expected price surge. And reportedly, the entry of institutional investors this coming year has also stirred up space. Several market predictors are stating that this will open up the doors for the long-awaited approval of a Bitcoin ETF.
Some are reporting more significant growth rates, among the top 20 cryptocurrencies. Namely, EOS is also up nearly 12 percent and NEO has gained 12 percent. IOTA and Ethereum Classic (ETC), Cardano (ADA), Litecoin (LTC), are all up almost 10 percent.
The market capitalization of all cryptocurrencies combined has surged to over $135 billion at press time. After having started the week at just $104 billion, this places the current market cap near its weekly high of over $137 billion.
If you want to know more about crypto information click – blockchain penny stocks | best xmr pool