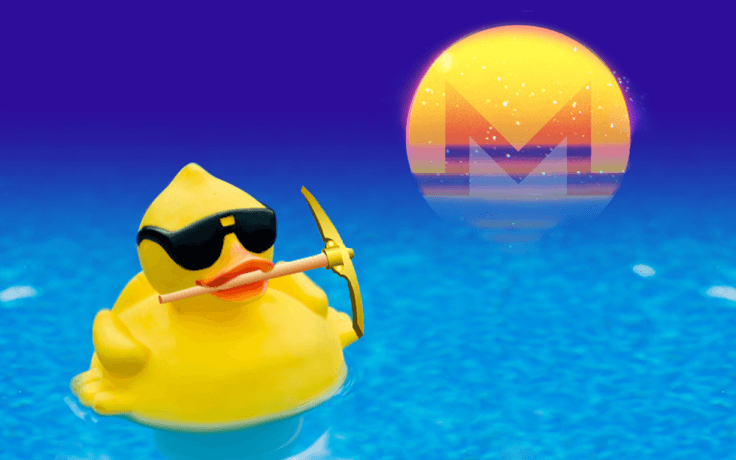 Best Monero mining pool
Currently, among the most secure and untraceable digital assets, Monero which has an official ticker as XMR is a private cryptocurrency which is estimated at the 9th place in the market capitalization today.
What does a mining pool mean?
The Best mining pool is where users t gives the to split their rewards equally as per the shares they used for solving a block while pooling their resources together and sharing their hashing power. As a reward, to the member who has shown proof of valid work for the solved block, is given a "share". For efficient mining, a strategy of combining the hashing power together is used by the miners which can be done by using mining pools only.
By teaming up with other miners a miner can receive frequent payouts through mining pool. When a user collectively mines a block then the rewards are distributed proportionally among the miners for their contributed hash power. If the miner would be willing to mine individually then the expected payout would be the same as the amount of the moned blocks reach infinity. It is not a practical issue since mining has a lot of variances. Mainly if as a miner you are on the lookout for profit then it would be mandatory for you to use a mining pool.
As a CPU and GPU provider, Monero is capable to provide the miners with an equal term for mining. For equal mining, Monero uses a hashing algorithm which is called as a CryptoNight. The Monero allows the network to adjust as per the changes that occur in the network hash rate which is an arising difficulty faced by the miners while changing each block.
Mostly , Monero is the best option for mining pools. Even if you have access to a good CPU and GPU processors it is impossible to perform XML solo-mining effectively. As a miner, the official monero.org mining poll can be recommended for you.
As compared to Bitcoin, Monero is slowly gaining popularity amongst the miners. The forensic firm Chainalysis research report says that in comparison to the Bitcoin the utilisation of XMR used on Darkweb is more. This has dealt as the cause of many XMR mining pools coming into the picture.
Factors that should be considered while you choose Monero Mining Pool
-> You should check whether the pools has a fee. Generally, they do have.
-> Then you should see that whether there is a minimum payout. It's better if it's lower.
-> Calculate the total hashing power of pools
-> Check what is appropriate uptime for pools. The higher the uptime is, the better.
Recommended Monero Mining pools are given below:
MineXMR.com
Provision mining pool servers at various other locations are given by this mining pool. It also supports direct mining through the exchange.
MinerGate.com
It is first among providing merged mining. You can mine simultaneously different coins without decreasing major coin hash rate.
Monero.crypto-pool.fr
A mining pool having 13.51 MH/s hash power and 1559 miners situated in France.
MoneroHash.com
This mining pool has services of mining to exchange and is based in the USA
XMR.poolto.be
This mining pool provides 61.18 KH/s hash power with a 1% total fee and it also offers to mine directly to the exchange using PayID. It is based in Amsterdam.